functional
art
inspiring
joy...every day
About her pottery
If you're looking for mass produced perfection, Jessica is not your girl. She values the aesthetic tradition of wabi-sabi which embraces imperfection and uniqueness and no one of her pieces is like the other. Jessica is not afraid to experiment and fail, feeling that the journey of an artist can only progress through learning from failures and persisting. She uses a combination of retail and unique glaze recipes that were handed down from her mentor Greg Hathaway. She's not afraid to try something new or try something in a new way, resulting in some truly unique pieces.
Featured in the shop
About Jessica
A Minnesota native, Jessica relocated to Fayetteville, NC, following her husband's military career. In an effort to meet others in the community, Jessica joined a pottery class taught by well known local potter Greg Hathaway. There, Jessica began to develop a love and talent for pottery, starting with hand-building and then experimenting on the wheel, where she mostly works now.Jessica values the marriage of beauty and function, creating pieces that can be used in every day life or stand alone as a work of art. Jessica has returned home to Minnesota, where she has transformed her passion for pottery into a business. The business is a family affair; her parents and two children enjoy working in the pottery studio with her. Jessica's not the only creative one in the family; her husband is also a bladesmith.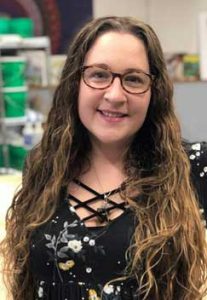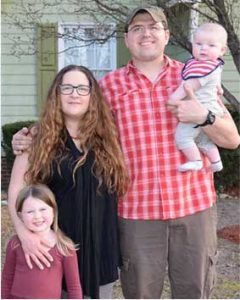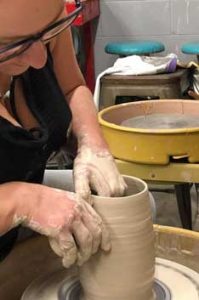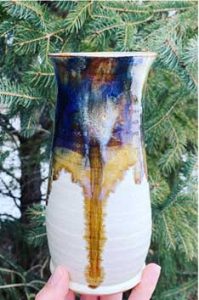 Pottery by Jessica is an artist-owned and operated studio and gallery located in charming Rochester, Minnesota featuring handcrafted, wheel-thrown pottery by Jessica Taylor. She combineselements of the earth to create functional art that inspires joy every day.
Shipping Info
In stock items ship within 1-3 business days. We ship via UPS or USPS, usually Priority Mail. Expedited shipping is available at an additional cost. Please let us know if your pieces need to arrive on or before a specific day and arrangements can almost always be made. If your purchase is a gift, please let us know. We will ship directly to the recipient and include a note with your message and who the gift is from.
Exchange Policy
We hope that you are completely satisfied with your purchase. However, if you are not, please contact us for information regarding an exchange. Un-used pottery may be exchanged for other work within 30 days of original invoice date of purchase. Return postage is not refundable.
Sign up with your email address to receive updates and specials!
We respect your privacy.